ARIAKE – Paperwood Side Table – Anderssen & Voll – LES VRAIS
€665,50 VAT incl.
Ariake is named after the Ariake Sea in Southern Japan and also means "daybreak" in Japanese symbolizing a new chapter for its founding manufacturers: Legnatec and Hirata Chair Manufacture Co. which have been producing furniture in Japan for over 40 years.
It is Ariake's philosophy that furniture is made for social situations where people live, work and eat together. The Ariake brand was created during two intensive workshops in Morodomi where furniture designers, art directors, craftmen and photographers lived, worked and ate together to shape and generate a collective energy and mutual trust that would define the soul of the brand.
The products made by Ariake is inspired by the spirituality of Japanese culture and urban living contexts which is seen in the combination of handmade- and machine-created products.
Dimensions: 335 W 335 D 450 H
Designed by Anderssen & Voll.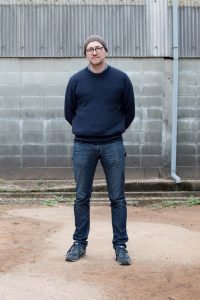 Additional information
| | |
| --- | --- |
| wood type / colour | Red Ash, Indigo Ash, Sumi (black) Ash, Natural Japanese Oak |